SUVs give drivers a chance to get off the beaten path and forge their way toward adventure. And with plenty of opportunities for exploration in the Mobile, Fairhope, and Daphne areas, plenty of people are looking for a car that's rugged and capable. Of all the vehicles that might fit the description, two stand out: the Subaru Outback and the Jeep Grand Cherokee.

If you're interested in learning which SUV has an edge over the competition, look no further. Our expert team at Subaru of Mobile compiled a detailed comparison of the Subaru Outback vs. the Jeep Grand Cherokee.
Performance: 2019 Subaru Outback vs Jeep Grand Cherokee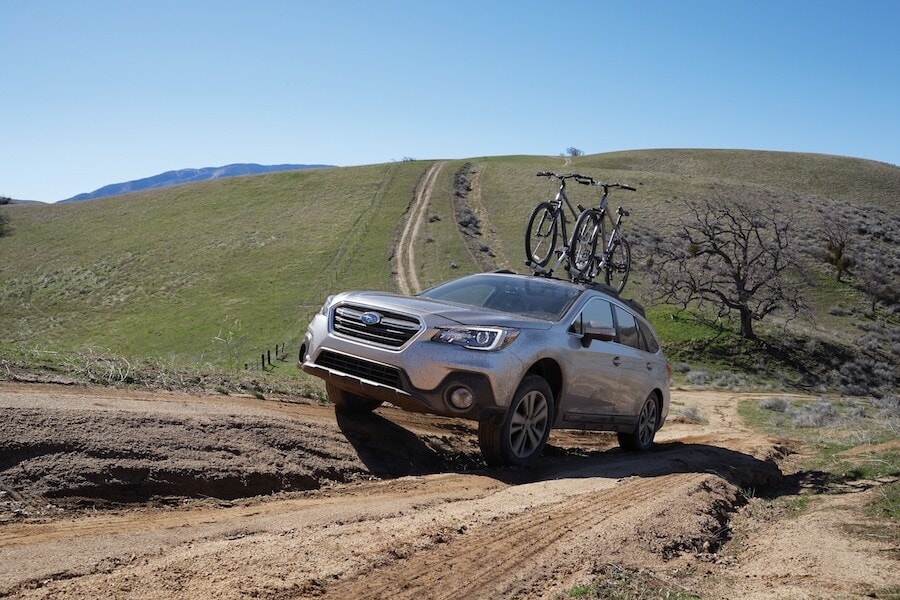 When comparing the Subaru Outback vs. Jeep Grand Cherokee, the first thing many people want to know is which car has a better fuel economy. In the fuel department, the 2019 Subaru Outback rises above the competition, with the standard 2.5i model achieving an EPA-estimated 25 MPG city/32 MPG highway. The Jeep Grand Cherokee, on the other hand, has an EPA-estimated 19 MPG city/26 MPG highway.

In terms of adaptability on the open road, the Subaru Outback comes standard with symmetrical all-wheel drive, allowing drivers to navigate safely through different weather conditions. The Jeep Grand Cherokee comes standard with rear-wheel drive, although 4-wheel drive options are available on upper trims.
Interior Space: 2019 Subaru Outback vs Jeep Grand Cherokee
It doesn't matter how well your car performs if you're not comfortable sitting in it, and the Jeep Grand Cherokee and Subaru Outback both balance performance and comfort. Although the Jeep Grand Cherokee is a larger vehicle than the Subaru Outback, the Outback offers more space for passengers. Inside the Outback, passengers have 108.1 cubic feet of space compared to the 105.4 cubic feet found in the Jeep Grand Cherokee.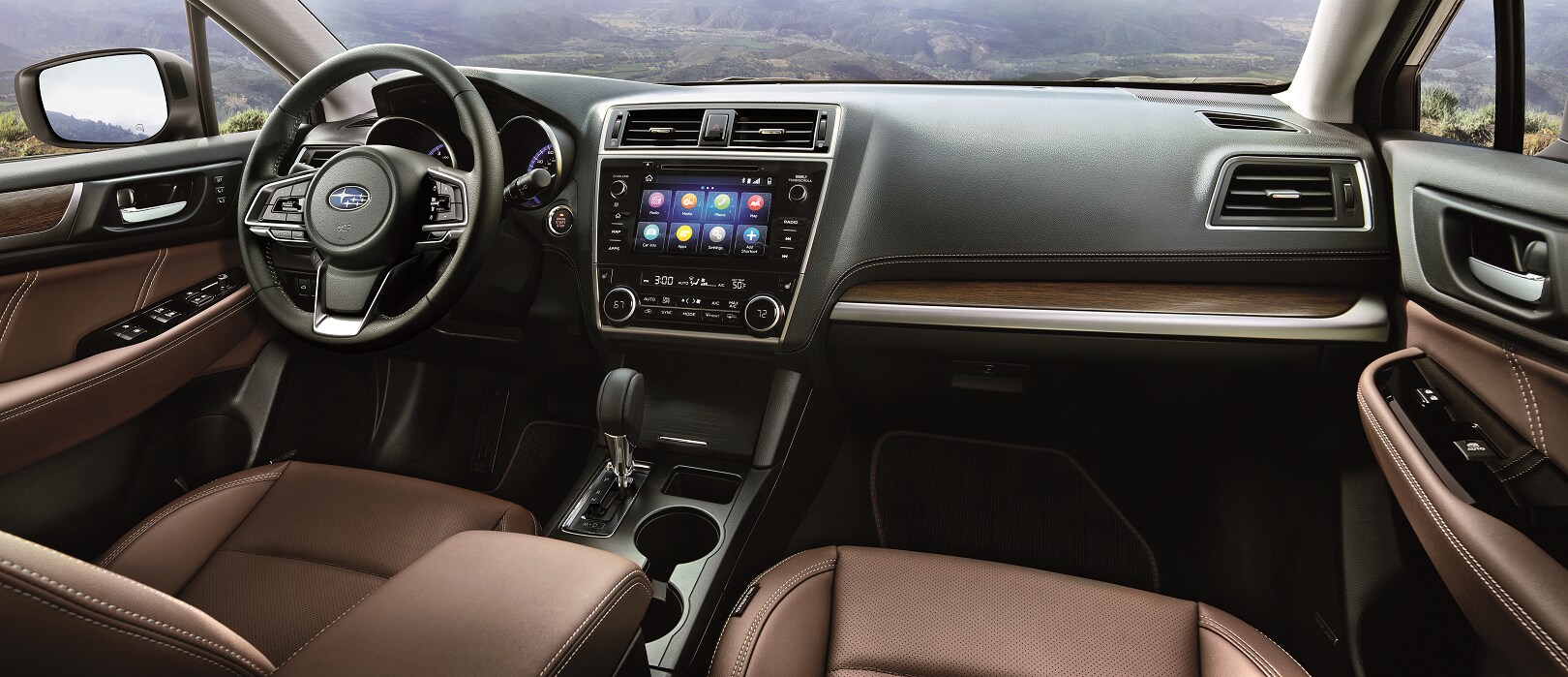 Additionally, the Subaru Outback has more ground clearance than the Jeep Grand Cherokee, at 8.7 inches vs. 8.6 inches respectively. Having a higher ground clearance allows drivers to tackle rocky and uneven terrain more easily.
The 2019 Outback and 2019 Grand Cherokee have features aimed at travelers and adventure seekers. Standard for both vehicles are 60/40 folding rear seats, ensuring that there's always enough storage space for impromptu excursions. In the Subaru Outback, passengers can take advantage of the 60/40 folding seats, as their reclining feature is perfect for anyone in the mood for a quick nap on long trips.
Safety First: 2019 Subaru Outback vs Jeep Grand Cherokee
You can never have too many safety features. And in the Subaru Outback, drivers can cruise with added confidence thanks to the car's now-standard EyeSight® Driver Assist Technology. With EyeSight®, the Subaru Outback can assist drivers by alerting them when the vehicle drifts from its lane, applying the brakes in a pre-collision situation, and utilizing Adaptive Cruise Control.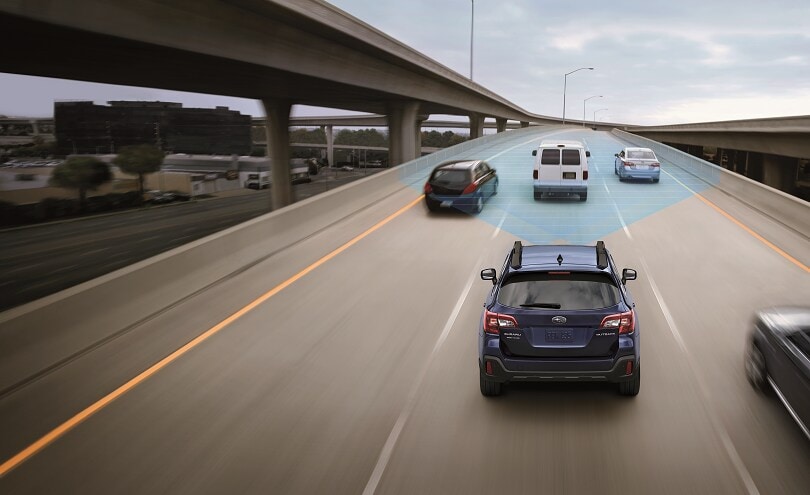 The Jeep Grand Cherokee isn't without safety features, but many of them are available as additional options rather than standard features. Adaptive Cruise Control, and lane-keeping systems-which come standard in all Subaru Outback models-are only available in higher-end Jeep Grand Cherokee trims.
Try Your New Favorite SUV Today

Although the 2019 Subaru Outback and Jeep Grand Cherokee have a host of features that make both cars worthwhile, the Outback packs more bang for your buck.
If you're in the Mobile, Daphne, or Fairhope areas, swing by Subaru of Mobile and see all that the 2019 Subaru Outback has to offer!