Every Subaru vehicle has an adventurer's spirit packed into its capable frame. The 2019 Subaru Outback is no different, making it an ideal ride for drivers around Mobile, Daphne, and Fairhope.
At Subaru of Mobile, we strive to keep the members of our community informed of all the stellar features that Subaru have to offer. That's why we're so excited to share an in-depth look at the advanced safety features built into the 2019 Subaru Outback.
Read on to get the skinny with this Subaru Outback safety review!
Standing Strong on Four Wheels
One of the best safety features of the 2019 Outback is a Subaru staple: Symmetrical All-Wheel Drive. The new Subaru Outback comes standard with an AWD drivetrain that allows it to maintain traction on uneven and unpredictable terrain.
Sure, the Symmetrical All-Wheel Drive gives the Subaru Outback an edge when it comes to off-roading, but it shines brightest for whenever you're faced with slick and slippery conditions. The signature Subaru system stays engaged whenever the Outback is in motion, ensuring that drivers retain control when turning and accelerating, regardless of inclement weather and rough roads.
All Eyes on Award-Winning Safety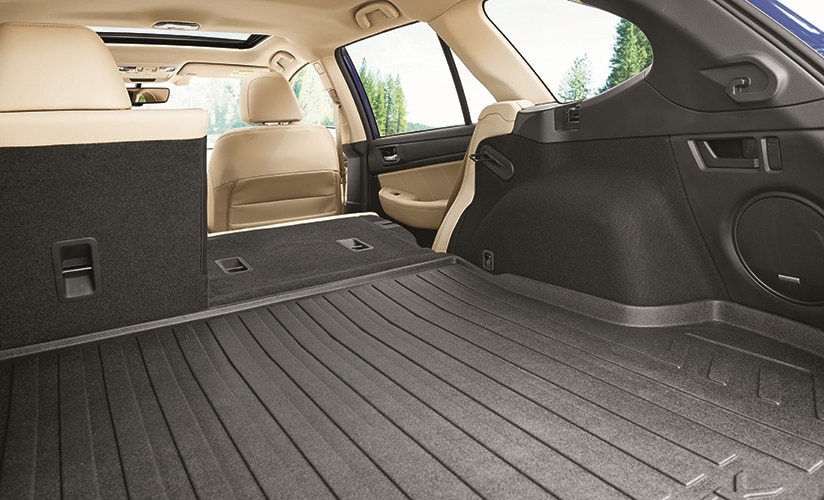 Another important safety feature found in the new Outback is Subaru EyeSight® Driver Assist Technology. Standard across all 2019 Outback trims, Subaru EyeSight® is the apex of modern driver-assist technologies. Designed to aid drivers by monitoring traffic, warning drivers whenever the vehicle sways, and optimizing cruise control, Subaru EyeSight® is so effective that the 2019 Subaru Outback achieved the highest possible rating for front crash protection by IIHS.
Included with Subaru EyeSight® are:
Adaptive Cruise Control
Pre-collision Braking
Lane Keep Assist
Lane Departure and Sway Warning
Subaru EyeSight® allows drivers to hit the road with added confidence. With Subaru EyeSight® working to keep you safe, you can focus on chasing adventures whenever you're behind the wheel of a Subaru Outback.
Blind-Spot Detection Covers All Your Bases
One of the available features on upper Subaru Outback trim levels, Blind-Spot Detection with Lane Change Assist and Rear Cross-Traffic Alert, serves as an additional safety measure. Two parts of one stand-out safety feature, drivers with Blind-Spot Detection and Rear Cross-Traffic Alert will never have to worry about objects and vehicles showing up where they least except them.
Blind-Spot Detection works to monitor the back and sides of the Outback. Whenever you're attempting to change lanes, the Blind-Spot Detection feature functions as an additional set of eyes.
Rear Cross-Traffic Alert watches behind the Outback whenever you're in reverse. If the vehicle detects an object, vehicle, or pedestrian headed in your direction, the Outback will issue a gentle warning to alert drivers. Useful for drivers that live in busy and crowded urban areas, both Blind-Spot Detection and Rear Cross-Traffic Alert are invaluable tools to keep you safe at all times.
Get Behind the Wheel of a Subaru Outback Today
With so many outstanding safety features, the new Subaru Outback is an excellent choice for families, and drivers that like to play hard.
If you're in Mobile, Daphne, or Fairhope and want to learn more about the 2019 Subaru Outback, stop by Subaru of Mobile and schedule a test drive today!