Have you found yourself interested in a Subaru model available on the lot here at Subaru of Mobile? Are you torn between two models? Our team has the perfect solution for you-Subaru car comparisons! They allow you to compare two competitors side by side.
Often, looking at a few comparisons can help you quickly arrive at a decision as to which vehicle is the best fit for you around Mobile, Fairhope, and Daphne, Alabama.
Keep reading to learn more about our comparisons and how the team at our Subaru dealership can help you today!
Subaru Ascent vs the Competition: 
Subaru Crosstrek vs the Competition: 
Subaru Forester vs the Competition: 
Subaru Legacy vs the Competition: 
Subaru Outback vs the Competition: 
---
What Is a Subaru Car Comparison?
So, what exactly is a Subaru car comparison? Well, the simple answer is that it is a comparison between a specific Subaru model from our inventory and a close competitor within the same vehicle class. A comparison will point out the differences between two models, bringing to light which one offers the specs, the features, and the overall performance that best suits your wants and needs.
Types of Comparisons
Now, there are two different types of comparisons you could encounter. You'll find comparisons between a Subaru model and a competing vehicle from another automotive manufacturer. Additionally, you'll find comparisons between two different Subaru vehicles, like the Subaru Forester vs. the Subaru Ascent.
In either case, the comparison will serve the same purpose-helping you narrow down your vehicle choices. 
---
Information in a Comparison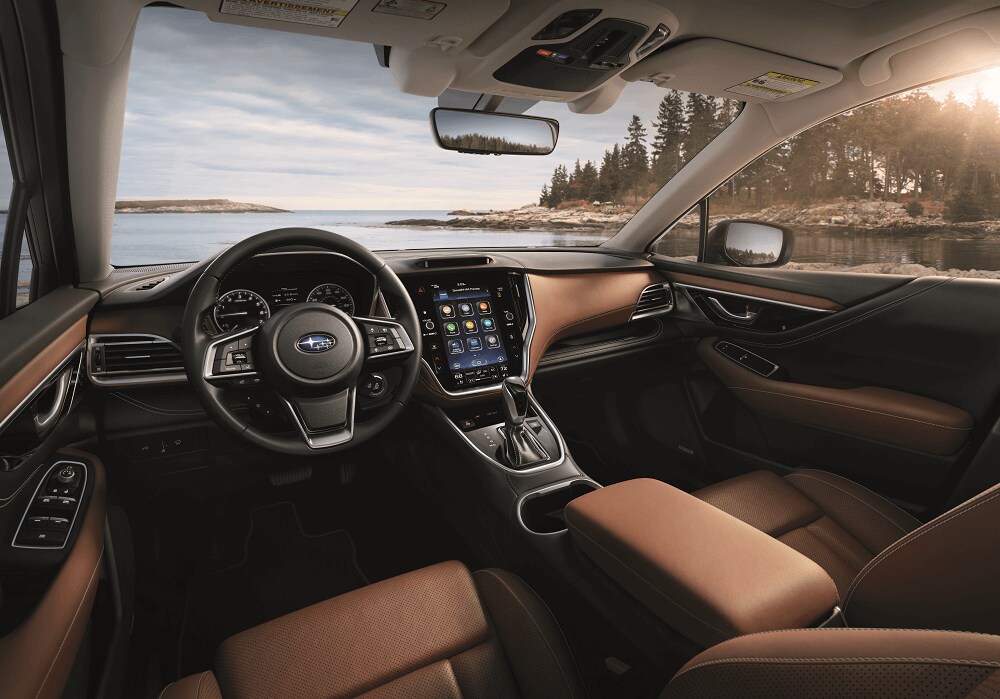 When paging through a comparison, you'll find information regarding the specs and the features offered by each vehicle. These range in topic, covering both inside the vehicle and out. For example, you'll likely find information related to the engine in each model and the corresponding outputs you'll have on your side when you're behind the wheel.
The interior of each model is another key pillar you can expect to learn more about in a comparison. From size and dimensions to amenities and technology, all will play an important role in the type of experience offered when you're behind the wheel.
Subaru is also world-renowned for their safety ratings. As such, you are sure to find details about these ratings and the systems that have helped each Subaru model achieve this status.
---
Benefits of a Subaru Comparison
Our Subaru comparisons offer you the quickest and easiest way to compare two competing vehicles-aside from getting behind the wheel of course. You'll find detailed information in a few short paragraphs, helping you quickly determine which model is the better fit for your needs on the local roadways.
By learning more in this quick fashion, your buying process will also be expedited, helping you swiftly get behind the wheel of a great new model. 
---
Check Out a Subaru Car Comparison Today!
Are you ready to learn more about one, two, or even a few of your favorite Subaru models? Get started by reading our Subaru car comparisons today. That way, you can quickly figure out which model will best suit you on the roads around Mobile, Fairhope, and Daphne, AL.
Have questions along the way? No problem! Just reach out to our team here at Subaru of Mobile and we'll be happy to help.
Make an Inquiry
Hours
Monday

9:00AM-7:00PM

Tuesday

9:00AM-7:00PM

Wednesday

9:00AM-7:00PM

Thursday

9:00AM-7:00PM

Friday

9:00AM-7:00PM

Saturday

9:00AM-7:00PM

Sunday

Closed