---
As you drive your Subaru more and more around Saraland, Daphne, Citronelle, and Spanish Fort, Alabama, the miles on your odometer will begin to accumulate. Eventually, these miles will signal the need for service. When this time comes, we'll be ready to help at our Subaru service center.
Learn more about the service team we have in place here at Subaru of Mobile and the repairs we can provide. That way, you know where to turn when you need automotive maintenance! 
---
Equipped to Provide Routine and Large Repairs Alike

Whether you need routine maintenance or need a detailed inspection on an issue your car or SUV is having, we can help. Services like oil changes, tire rotations, alignments, and filter replacements are very common and are performed daily in our service center.
We also have the right tools and technology necessary to find and repair any misfire you may have encountered, whether it be unusual noises, or the performance just feels off with your ride. With a team that knows all the inner workings of your Subaru, you can place your trust in us as we care for your vehicle.
---
An In-Depth Look at the Services We Provide
While you're now aware that we're equipped to cover routine and more expansive issues alike, you may be wondering what exact services we provide. As far as routine services go, we're not only ready to handle tire rotations and oil changes but are also ready to tackle battery replacements.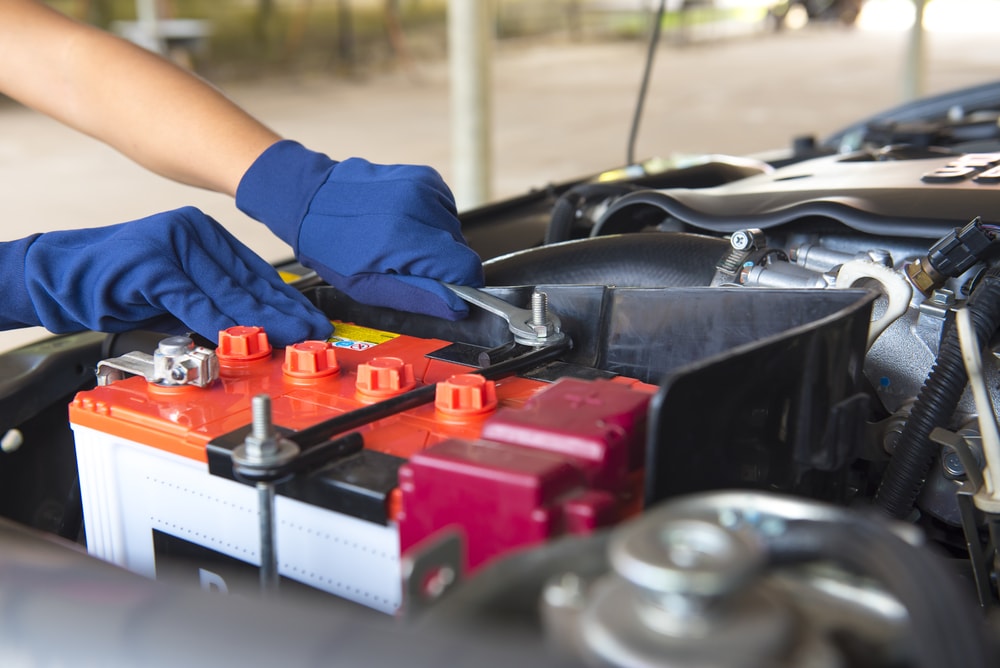 Do I Need a New Battery?
Unsure if you need a new battery? If you're having trouble getting your engine to start, it could signal a battery issue, in which case you'll likely need a new one inserted.
Expansive Repair
One of the more common larger services we cover includes transmission repairs. Your transmission plays a critical role in your ability to properly accelerate and drive. If you suspect you've encountered a transmission issue, you'll want to bring your ride in ASAP, to prevent more extensive damage from occurring.
Additionally, brake repairs are a major repair that we often cover. 
---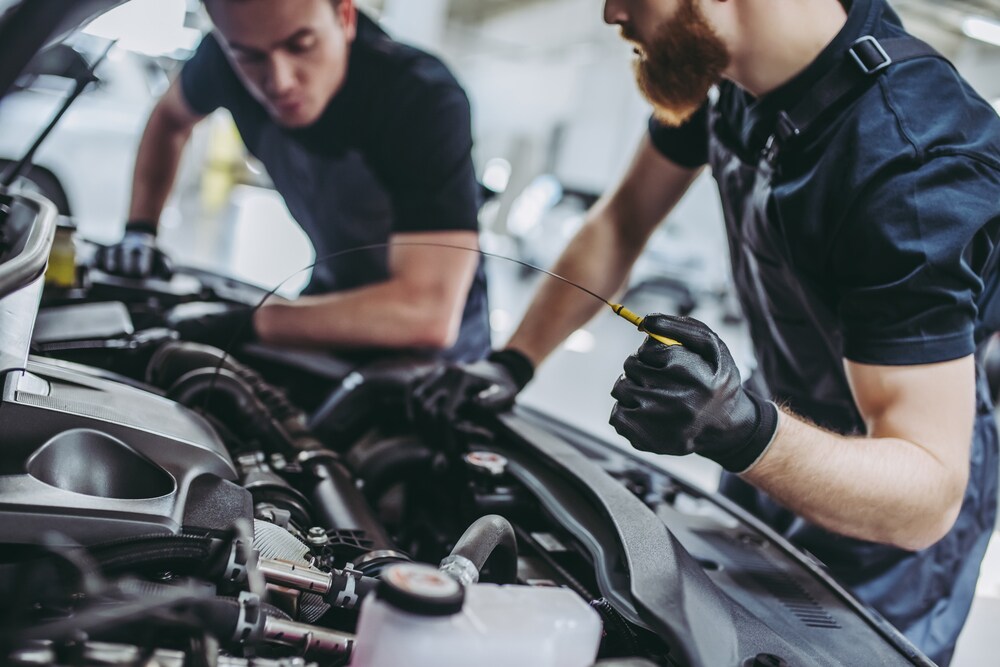 Our Experienced Service Team
In addition to our state-of-the-art facility and equipment, our trained and experienced automotive service team plays a critical role in our ability to properly assist you. Each of our technicians comes with years of training and special certifications. These experts are qualified to work on your vehicle, whether you need something simple or something major.
In addition to providing you with service, our team is here to serve as a valuable resource to you along your journey with your ride. So, whether you have questions about a certain noise or need to figure out whether you need repair or not, our team can provide you with expert-level guidance.
Learn more about our trained technicians and their expertise online today!
---
Online Service Resources
In addition to tapping our team for advice, we have implemented a few helpful online service resources that could help you throughout your maintenance journey.
For example, we have put together an interactive guide that outlines all the warning lights you may run into with your Subaru. Here, you can find the light that has appeared on your dashboard. Click it, and you'll be presented with a summary of what it means. From there, you'll know what has misfired and how to proceed.

We have also put together a recalls page. Here, you'll be able to check and see if your Subaru vehicle has had any recent recalls and bring it in for service accordingly.
Approaching a new season? Check out our weather prep page to learn more about the inspections and services you may want to provide your Subaru with before you turn the page on a new time of year. That way, you can optimize performance for the type of driving you'll be doing.
---
Our Parts Center
In addition to offering an experienced service department, we have built out an impressive parts center. Our access to genuine parts helps us when it comes to our ability to complete your repairs. Whether your car requires a small component, needs a few different parts, or even requires something larger, our parts team will ensure our service team has the proper component(s) necessary to complete your repairs.
If you're interested in completing your own repairs from home, we can also help. Just reach out, and we'll be happy to help you get the parts you need.
If you're looking to have the highest quality repair possible, you may want to consider OEM (original equipment manufacturer) parts. These parts come directly from the original vehicle manufacturer, meaning they have been designed specifically for your vehicle. Fortunately, we've got a variety of OEM parts within our component catalog. 
---
Service and Parts Specials
We want your service process to be as easy and seamless as possible. That's why we offer several service specials and parts specials that could help you receive the repairs you need. Just head online and see if the specials we are currently running could help you along your maintenance journey!

Schedule Service Easily Online
Ready to schedule a service appointment after learning more about our service center? We make it easy to do so right on our website. Using our scheduling tool, you can get penciled in at your earliest convenience, so your repairs are completed in no time.
Do you need express service? No worries, we've got you covered with no appointment necessary. For simple repairs, we can squeeze you in. This is perfect if you're on the go or have somewhere you need to be later in the day!
---
Obtain the Service You Need Today
Now that you've learned more about our Subaru service center, the repairs we provide, and our overall expertise, you'll know where to turn when you need maintenance. Reach out to our team at Subaru of Mobile with any questions you may have.
We're proud to serve Saraland, Daphne, Citronelle, and Spanish Fort, AL, drivers, and we hope to assist you soon!