For your convenience, Subaru of Mobile offers after hours drop-off service for your vehicle. The drop box for your keys is located in the Service Drive on the left, just past the Service Consultants office doors.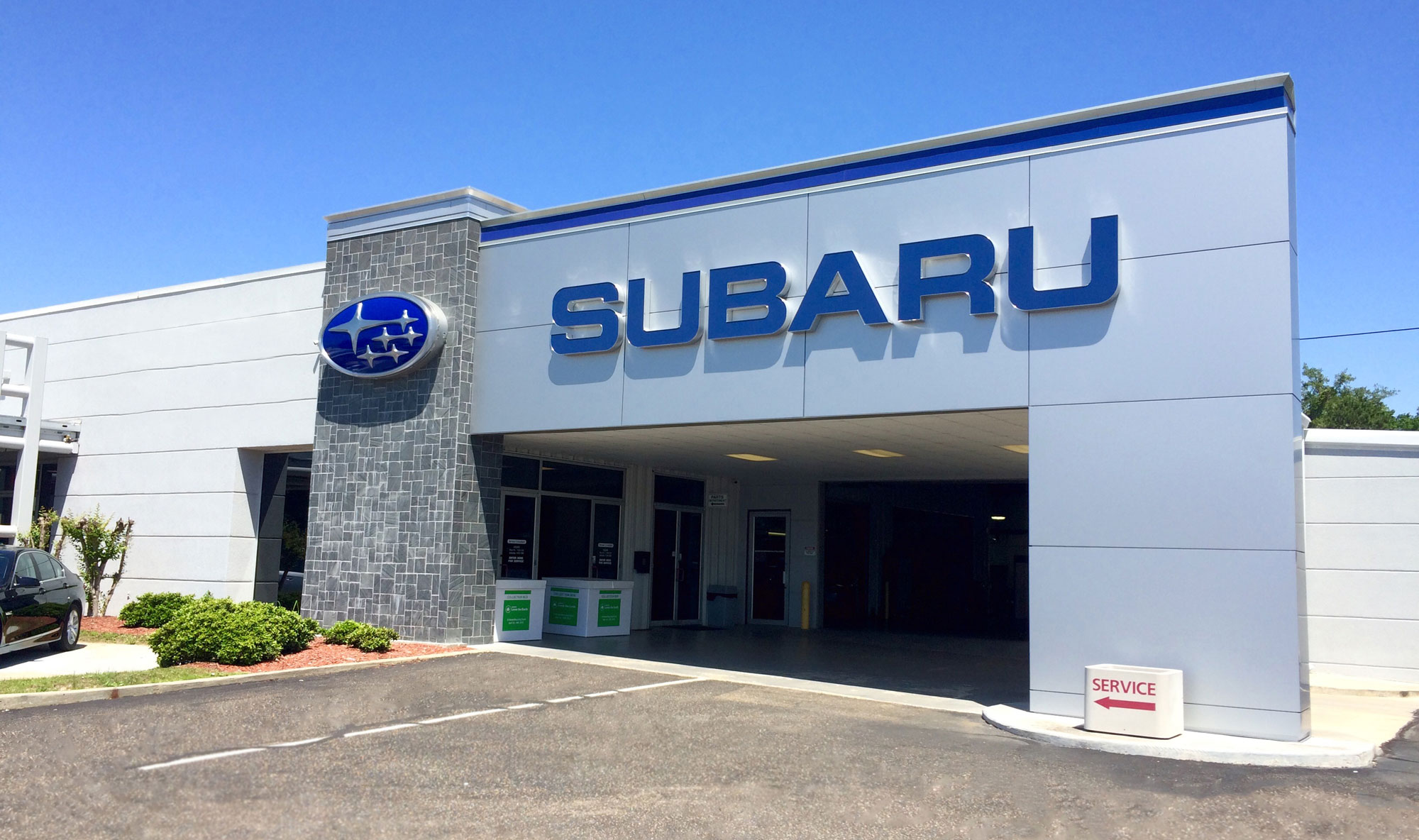 Park your vehicle just outside the front gate. Please park on the left hand side when   
     facing the building.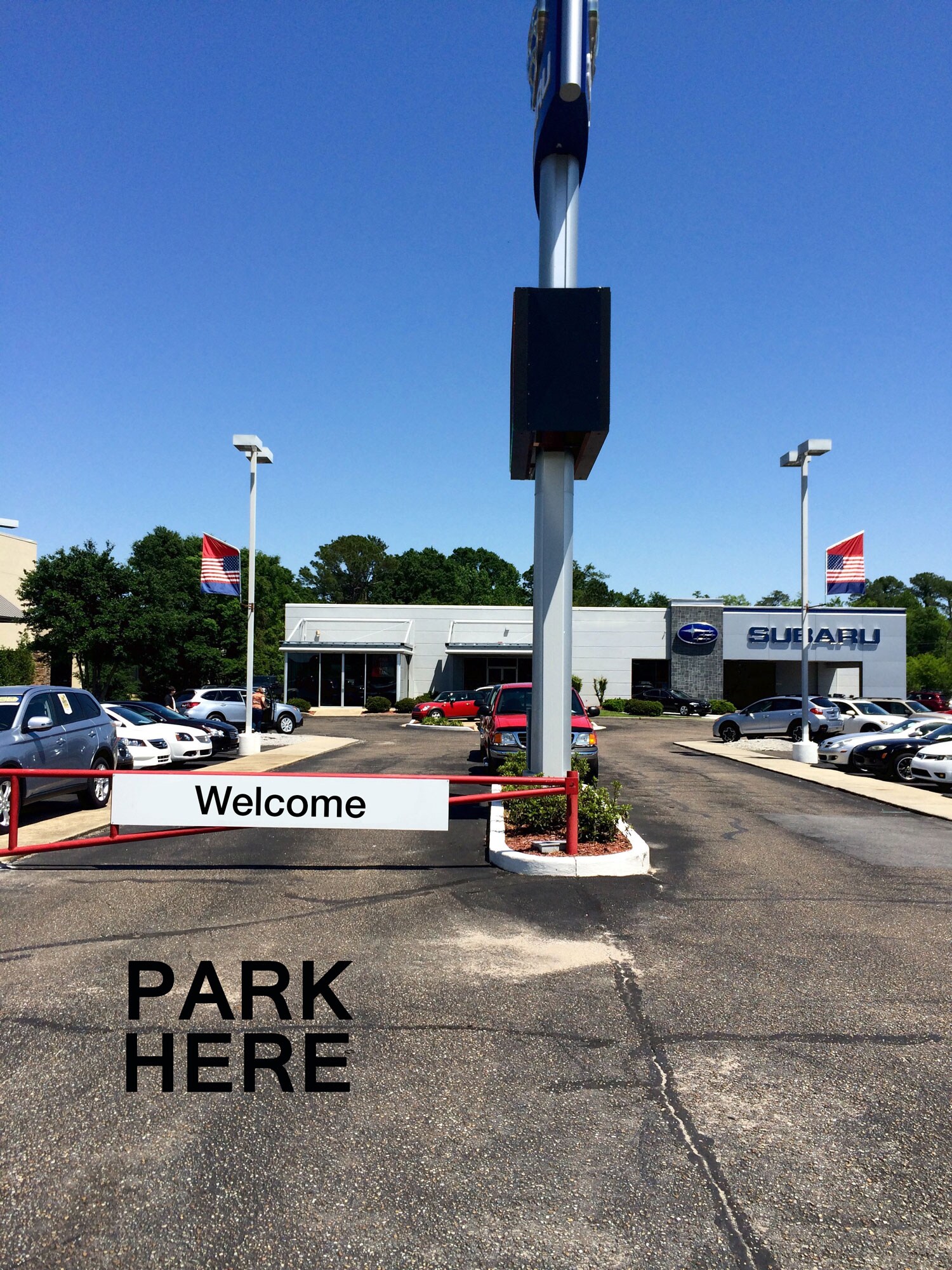 Fill out the envelope provided (if you did not fill out the form before arrival)
     with the best way to contact you and requested services. Be sure to sign envelope 
     to authorize service on your vehicle.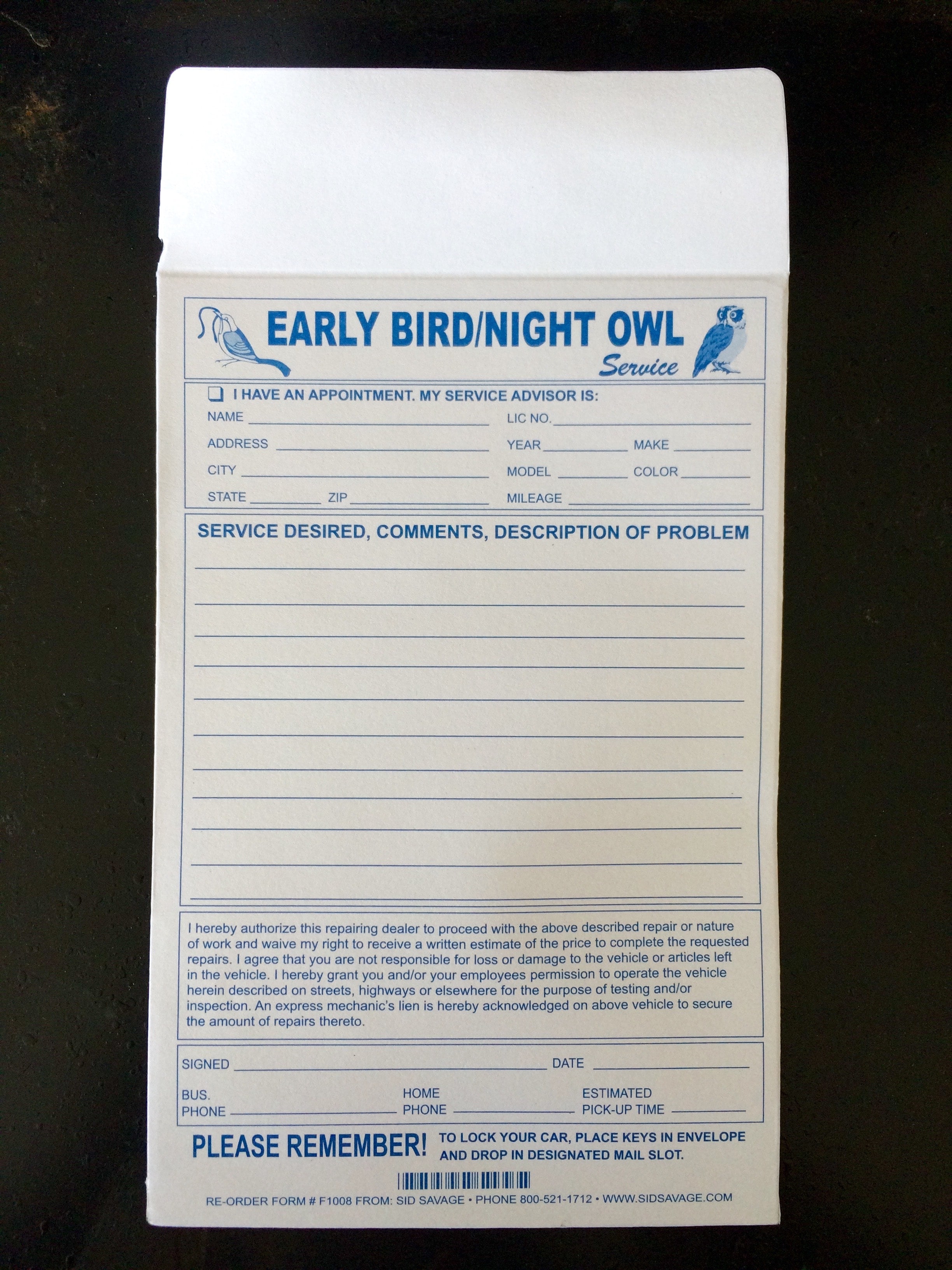 Seal the envelope with your car keys inside.


     *

Don't forget to take your house keys or garage openers



Drop the envelope in the drop box provided

, l

ocated near the service entrance.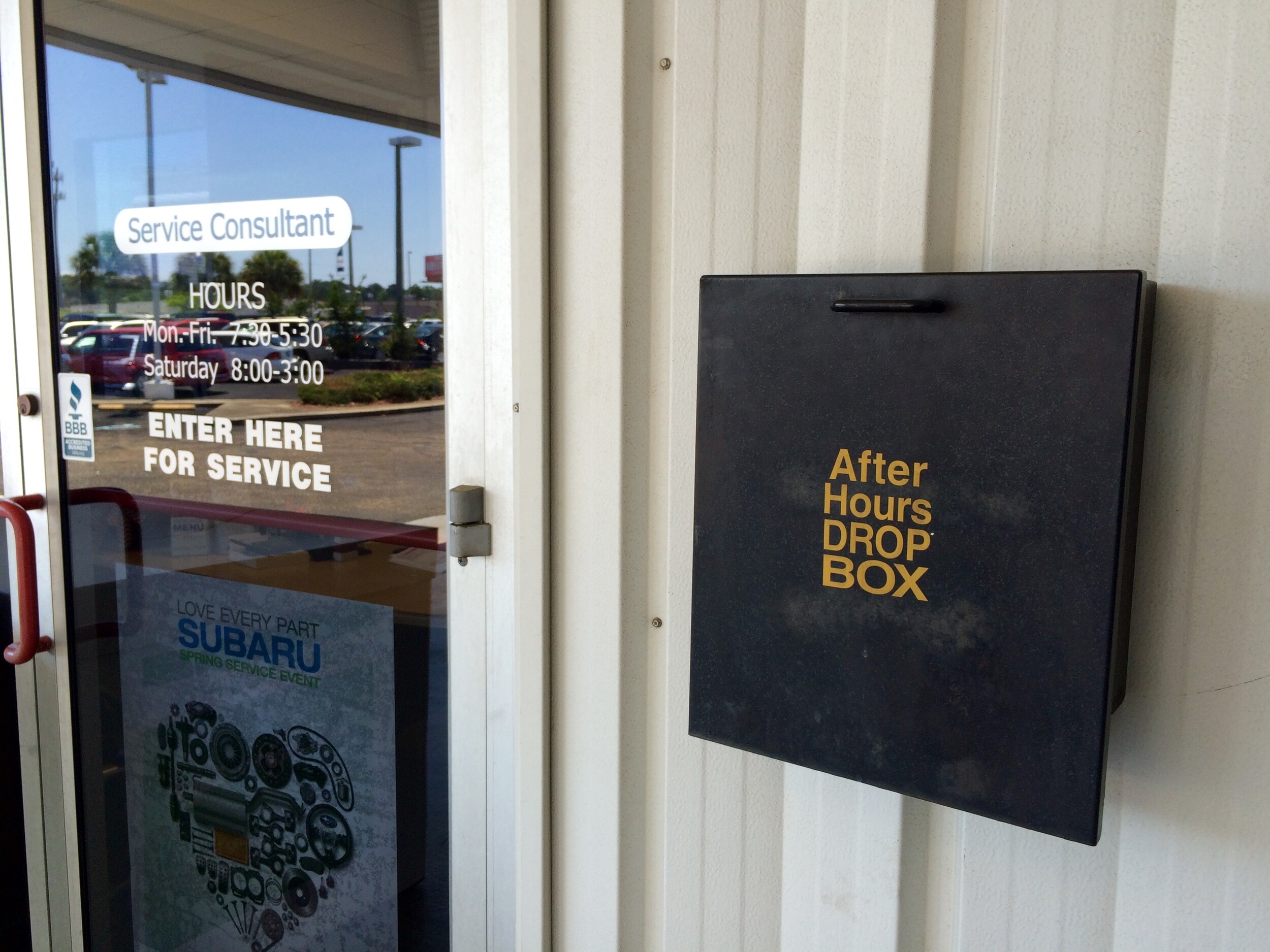 We will contact you when we check-in your car.